Biscuits are a staple around here. I make them a lot. Nearly every weekend I'll make Mike's favorite breakfast of biscuits, gravy, bacon and eggs. I also make biscuits with supper sometimes. They are great with fried chicken or chicken fried steak. Have you ever had biscuits and chocolate gravy? That's a good breakfast too. This is one of my favorite biscuit recipes. It's just as easy as the kind you make from a mix.
Homestead Biscuits
2 cups self-rising flour
3 tablespoons shortening
1 cup milk
First, preheat your oven to 450 degrees, then measure your flour into a bowl.
Add your shortening.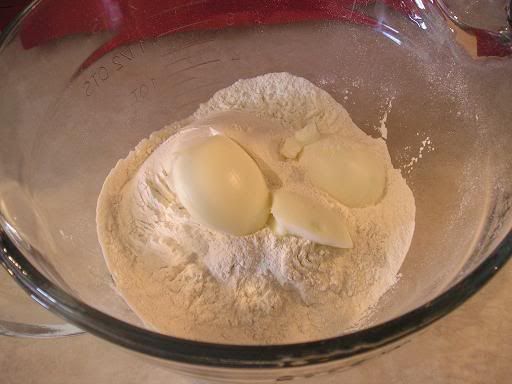 I use one of these nifty little gadgets to cut in the shortening, but you can also use a fork or two knives.
Add your milk and stir just until a slightly sticky dough forms.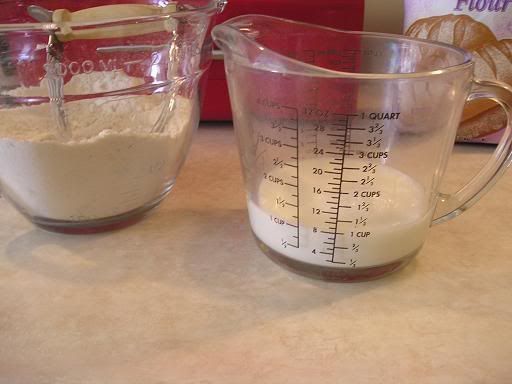 Knead lightly on a floured surface. I just fold it over and pat it a few times. It's a good idea to remove your rings when you do this. I always forget and have to take them off later and scrub them with an old toothbrush to get the dough out.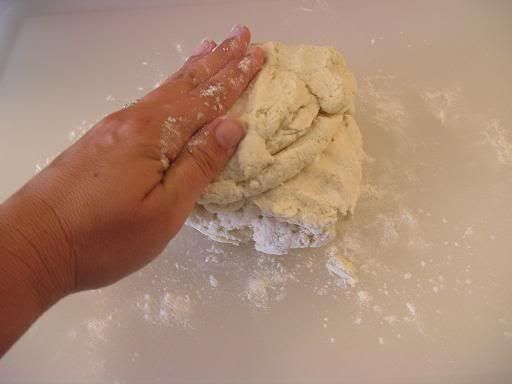 Roll to about a half inch thickness. This is such a cute rolling pin with red handles. I bought it at an estate sale. An elderly lady took my payment and told me that she hoped I would roll out many biscuits for my family with it. I have, and I think about her every time I use it.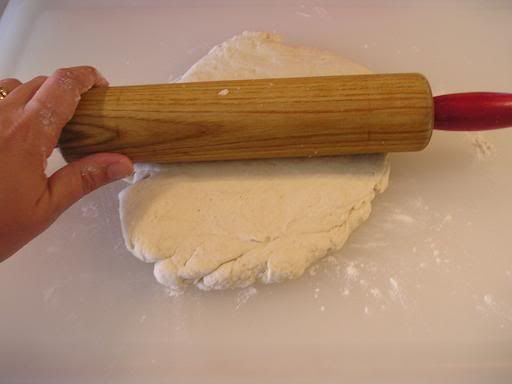 Cut dough and place on a lightly greased baking sheet.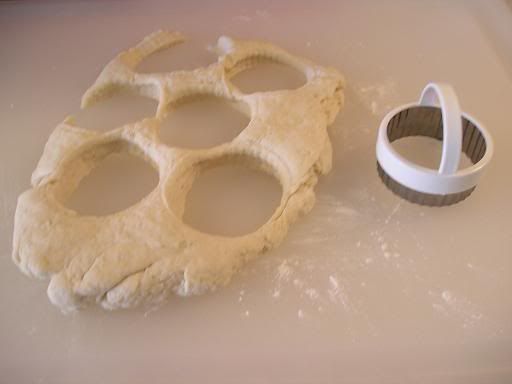 You can also put them all in your cast iron skillet if it isn't already in use frying bacon. :) Bake at 450 for 10 to 12 minutes. Mike likes them just lightly brown.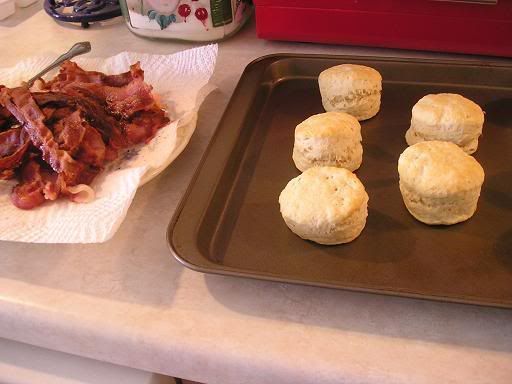 Enjoy!