My front door is currently painted black, with brushed nickel hardware and kick plate. My brick is a neutral tan color and the trim on my house is white (not far off from the colors in the photo below). The door has been the same for years, but I'm thinking about changing things up a little and painting it a brighter color.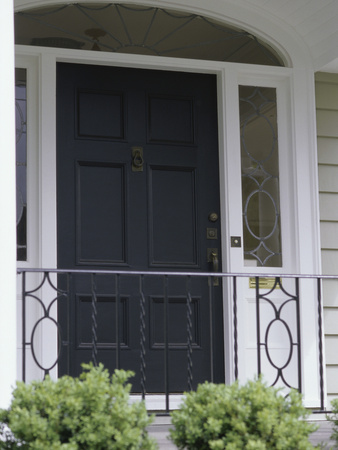 Black Door
The front door at our previous house was a dark hunter green when we bought it and I painted it bright red. I loved it, but I'm not sure if I want red again since I've been there and done that. By the way, we drove by our old house a few months ago and the door was still red. I painted it that color almost 10 years ago! I can't believe no one has changed it.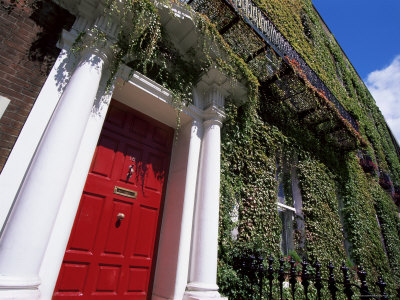 Red Door
What about a yellow door? I think this is really pretty.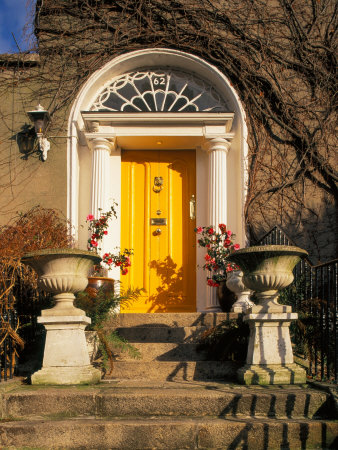 Bright Yellow Door
Blue is pretty too.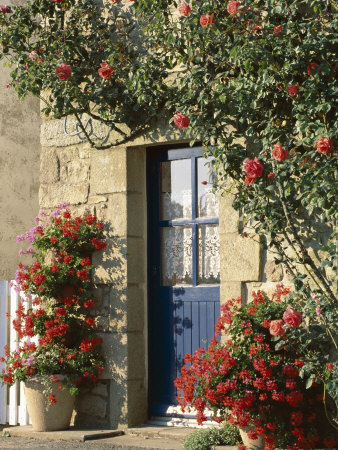 Blue Door
And here's a nice green.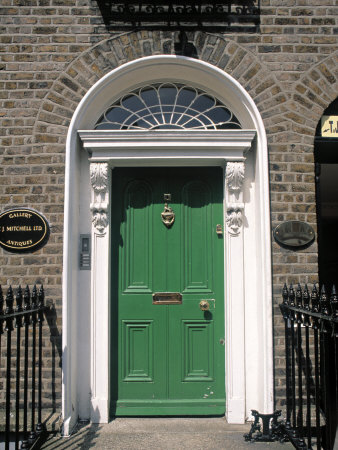 Green Door
What color do you like best for a front door? I'm kind of leaning toward the yellow at the moment but I haven't decided for sure.